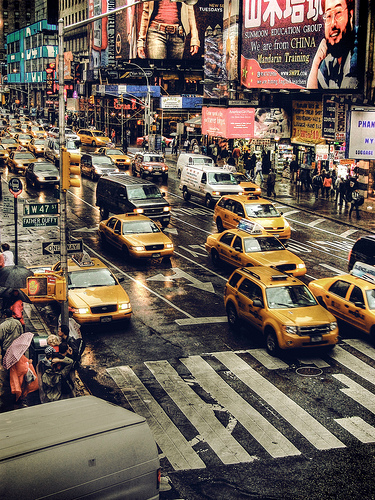 Title: A Rainy Day For A Walk On 47th Street In Times Square
Taken by:
shedboy
Topic:
Times Square
[W]
[FB]
[DBp]
Source image:
http://www.flickr.com/photos/shedboy/3681317392/
Can I use this image for my creative project?
Yes!
This image may be used for any purpose, commercial or not, if you give credit (attribution) to the photographer. You are allowed to modify this photograph (for instance, with Photoshop.) The HTML code on the HTML tab provides an example of correct attribution.