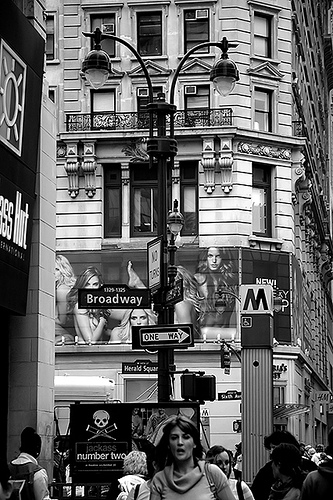 Title: Black And White Photo Of Herald Square At Rush Hour
Taken by:
cloverity
Topic:
Herald Square
[W]
[FB]
[DBp]
Source image:
http://www.flickr.com/photos/cloverity/281587623/
Can I use this image for my creative project?
Maybe
You are allowed to use this photograph for commercial and non-commercial purposes if you follow two conditions:
You cannot create derived works from this image (modify the image), and
You must give credit (attribution) to the photographer
You
are
allowed to include this image in an larger work (ex., a book or a blog post), but you are not allowed to change it (ex. modify the image with Photoshop.) See the HTML code in the HTML tab for an example of correct attribution.