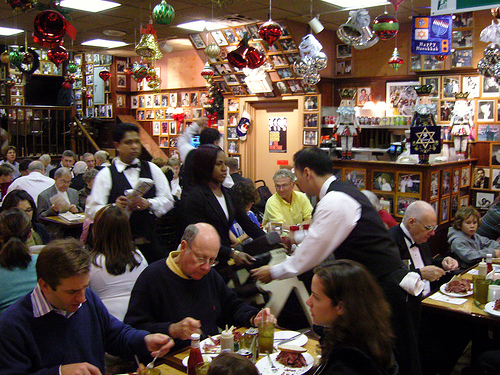 Title: Patrons At The Famous Carnegie Deli On 7th Avenue In Midtown Manhattan.
Taken by:
jocke66
Topic:
Carnegie Deli
[W]
[FB]
[DBp]
Source image:
http://www.flickr.com/photos/jocke66/309044317/
Can I use this image for my creative project?
Yes!
This image may be used for any purpose, commercial or not, if you give credit (attribution) to the photographer. You are allowed to modify this photograph (for instance, with Photoshop.) The HTML code on the HTML tab provides an example of correct attribution.